After the start of the war at Fort Sumter, people were lining up to enlist and join the army. The soldiers had multiple motivations for volunteering. Some did it to defend their land. Some did it for glory. And some joined because they want adventure.
While the recruiting age was 18 and above, many boys enlisted their names on both sides of the conflict. The official age limit was often ignored since both the Union and the Confederates need soldiers. Boys as young as 10 or 11 can be seen enlisting to become drummer boys. For them, the life of a drummer boy appeared rather glamorous.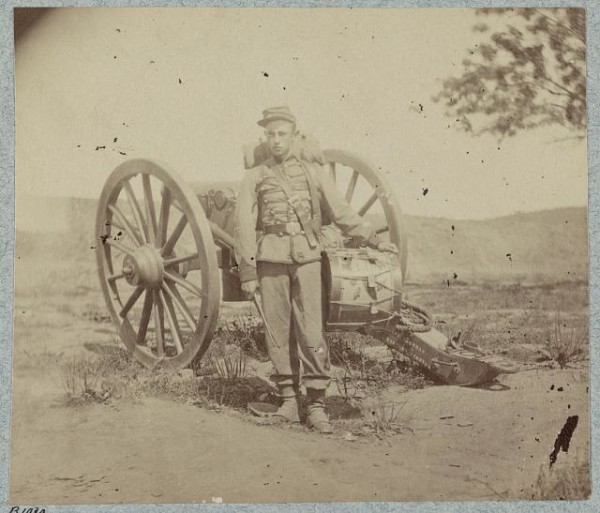 While he isn't one of the youngest to enlist, Gilbert J. Marbury was only 17 years old when he enrolled on May 28, 1862, in the 22nd. New York, State Militia, Company H. Serving for only three months, he was assigned under the command of Colonel James Monroe. Company H., was under the command of Captain Richard S. Grant.​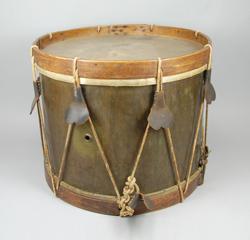 Silas Taylor used this drum while attached to the 3rd Wisconsin Infantry Regimental Band. Taylor left military service in July 1862, after the Army eliminated the unit's band. His pencil inscriptions on the drum include his signature and a drawing of Old Abe, made during a GAR Encampment in 1890.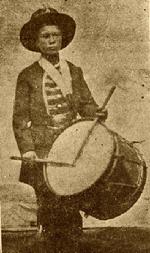 Frank Pettis was only 11 when he enlisted in the army as a drummer boy during the Civil War. At the age of 12, he began military service with his teacher, Captain A. P. Ellinwood, in the 19th Infantry, Company A. He served from February 22, 1862 to August 9, 1865.
Pettis was with Captain Ellinwood in every battle in which their unit was engaged, from Suffolk, VA. and New Bern, N.C., to the Siege of Petersburg and on to Richmond, VA., where the colors of his regiment were the first to float from the Confederate capital building.
After the Civil War, Pettis returned to Reedsburg. First he helped in his father's tailor shop, but at the age of 20 learned the miller's trade. He was a member of the Grand Army of the Republic and the Reedsburg Drum Corps until his death on Aug. 15, 1918. At his funeral, the Reedsburg Drum Corps with muffled drums preceded the hearse to the Greenwood Cemetery where he was buried near Captain Ellinwood.