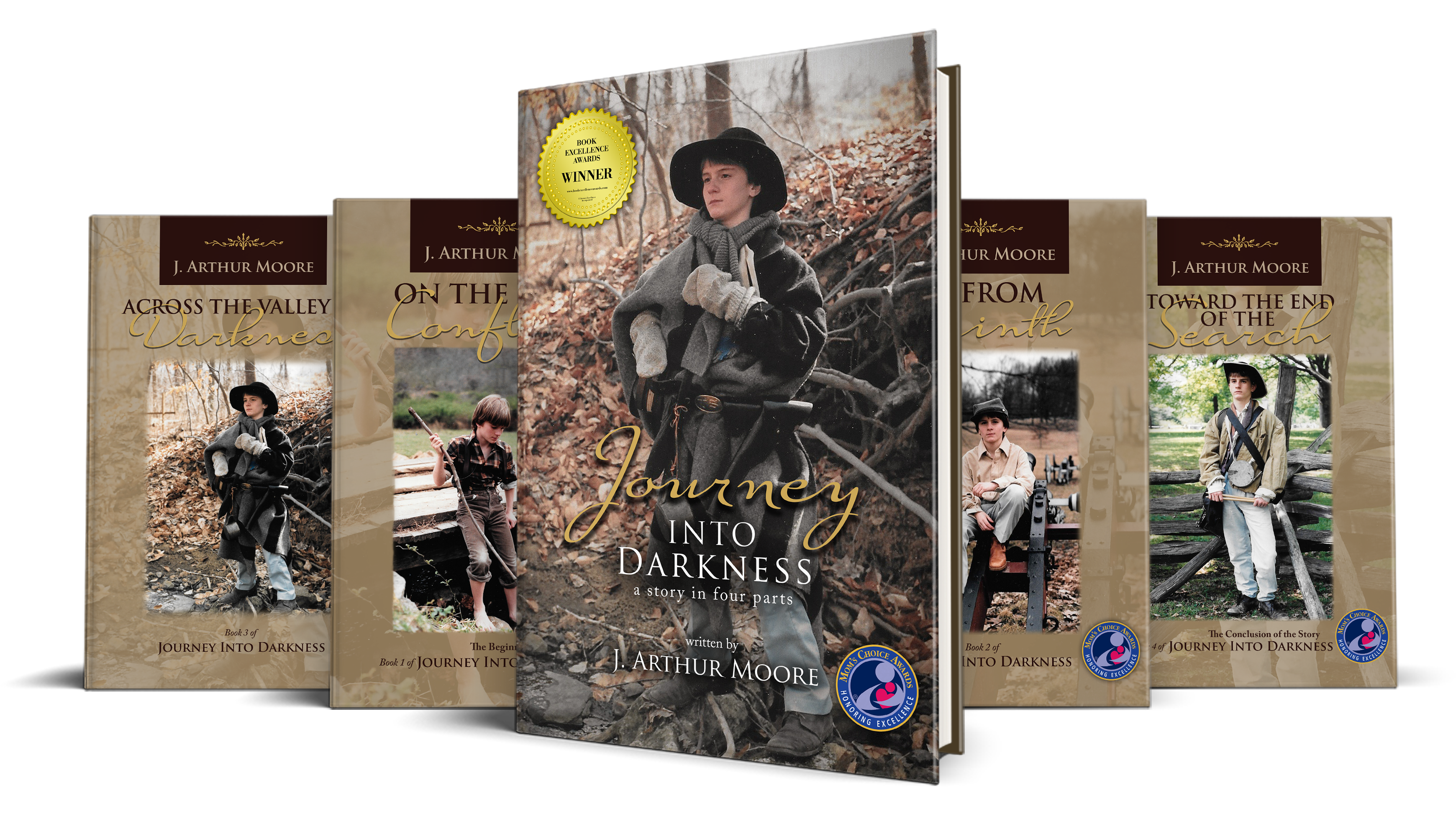 Journey Into Darkness, written from a boy's point of view for middle grade through adult, is all at once a life-changing adventure, a gripping story of war, and a boy's extraordinary coming-of-age. Out of unfathomable tragedy, comes an unforgettable tale of family, hope and what it means to be human.  Researched for historic accuracy, Journey Into Darkness takes the young reader through the war with a peer. It takes the reader into battle on the ground with Duane as it unfolds, into life in the camp and on the road with the boy; and in this shared existence, the reader not only shares the life and times with the boy, but also learns a detailed history lesson without even realizing it. As one young reader, 14-year-old Isaac Sassa, writes, "I have learned a lot about the Civil War through your books. I find them a lot more exciting than a dry history textbook." Reviewers concur. "This would be an excellent resource for middle-school American History classes, giving a boy's eye view of the Civil War and reminding students that kids their own age were caught up in active duty during the war." Blue Ink review, and "This book does have a place in schools, I think it would be the perfect adjunct to a Civil War class." Simon Barrett, Blog News Network.  [available as a 4-book series, B&W, or a 4-part novel comprising the complete series, B&W or color]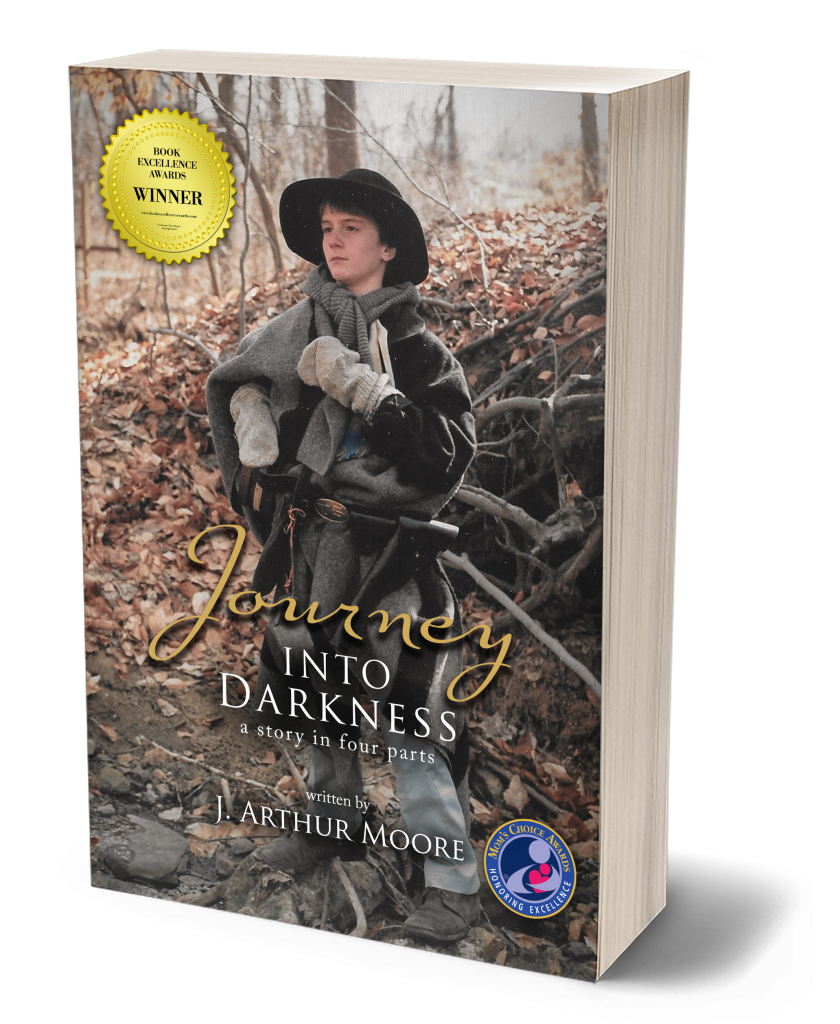 In a war in which more than a quarter million boys age seventeen and under fought in the opposing armies, Journey Into Darkness, a researched blend of fact and fiction, is about a young boy in the Civil War. Written specially for students, enjoyed by adults as well, it takes the student reader into the events of the war through the experience of a peer. Originally published in four books at the request of a young reader on behalf of others who don't like thick books. "This would be an excellent resource for middle school American history classes, giving a boy's-eye view of the Civil War and reminding students that kids their own age were caught up in active duty during the war." – Blue Ink Review
Duane Kinkade was a farm boy in the Ozark countryside. His dog was his close friend. His Pa was his best friend. That spring of 1861 was a season marred by the opening of wat as a nation split in two. Disappearing into the fabric of a distant conflict was the father whose absence became increasingly unbearable to the son who loved him so much.
On the Eve of Conflict is the story of that boy's experiences and eventual decision to go in search of his father. It is the beginning of a journey which will put him on the road to war and eventually carry him into the midst of the conflict.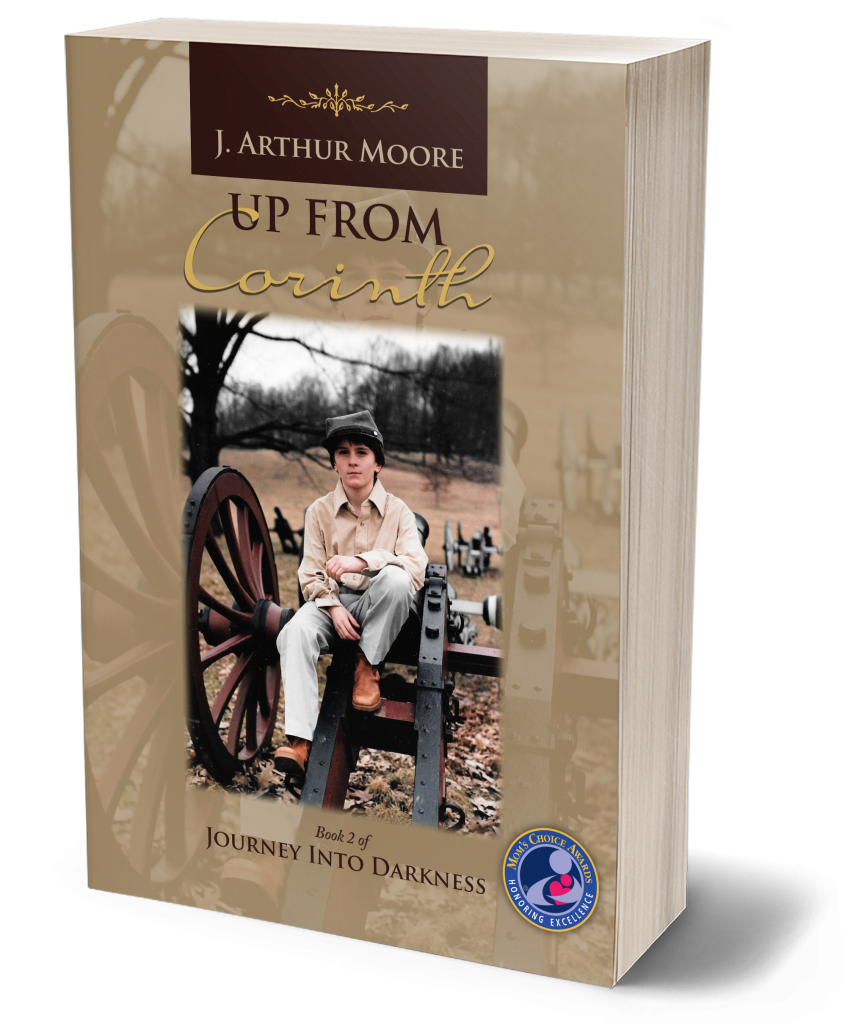 Duane Kinkade's search for his father leads him to the Confederate Army at Corinth, Mississippi, and into battle near a church called Shiloh at a place called Pittsburg Landing. The circumstances of battle land him with the Union Army in the care of an army surgeon.
Up from Corinth is the story of that battle and the months that follow through the summer and fall of 1862. Finally, in the winter of '62-63, Duane is able to begin his trek back to the Confederate Army.
Across the Valley to Darkness
Duane's decision to set out on his own to join Bragg's army at Tullahoma proves to be a mistake. A rapid chain of events carries him from capture along a snowy road by a renegade band of Union calvary, to near death in blizzard in the mountains of Tennessee, to Lee's Army of Northern Virginia in its winter camp around Fredericksburg. Late winter is a time of reprieve from as the boy joins a company from Alabama. The beginning of spring sees the reopening of warfare in the battle of Chancellorsville.
Across the Valley to Darkness follows Duane as 1863 stretches into summer, the army moves north into Pennsylvania, and the boy finds himself crossing the valley at Gettysburg in a great charge against the Union Center on Cemetery Ridge.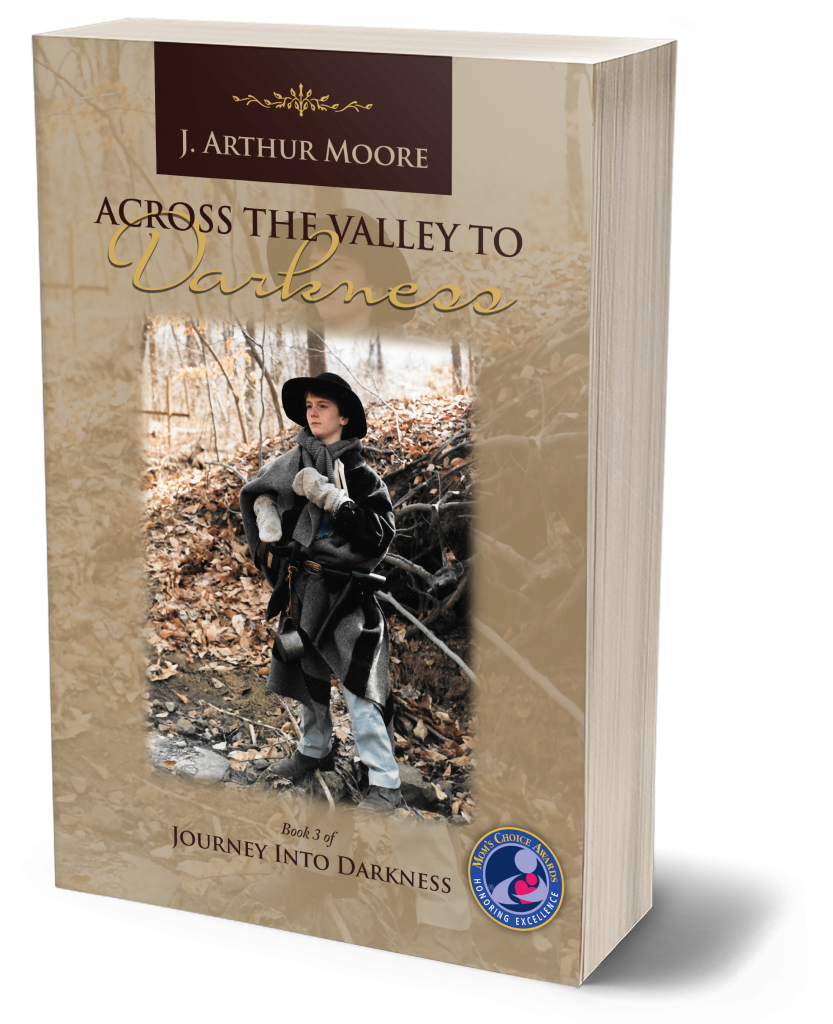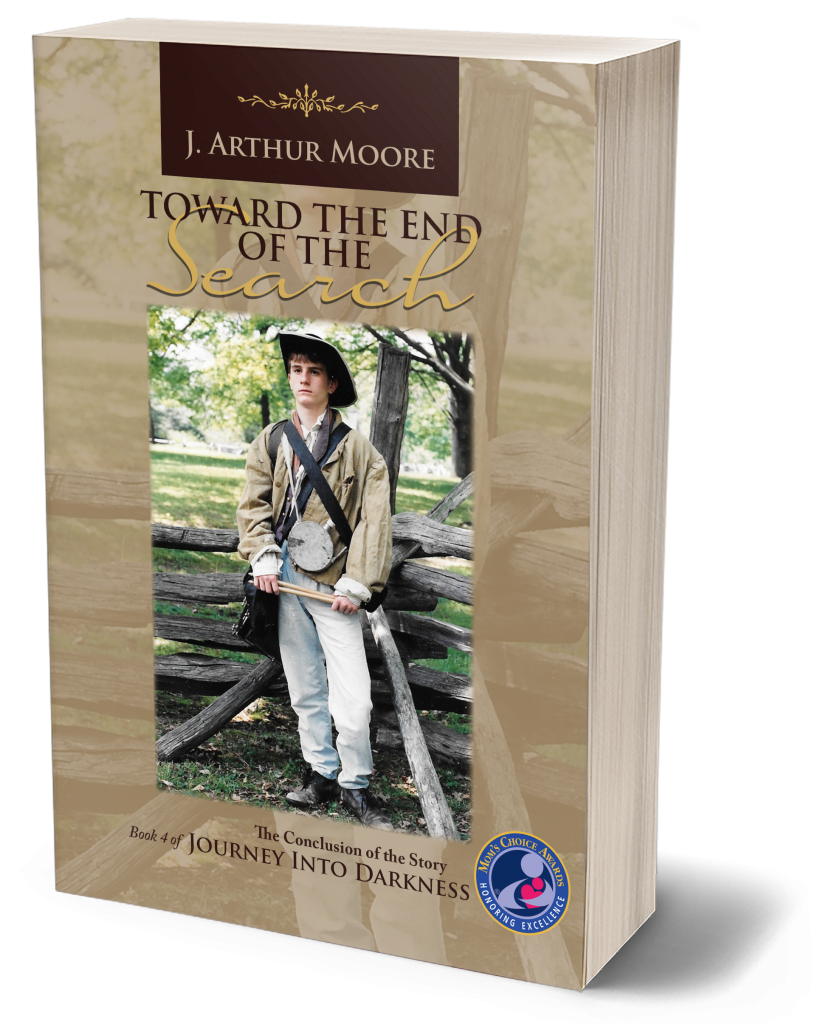 Toward the End of the Search
Reunited with Captain Marshalton and Johnny Applebee following the battle at Gettysburg, Duane journeys with then to become part of General David Birney's division of the Army of Potomac. As the army prepares to begin the spring campaign, Duane is told he must leave the army due to his blindness. But the spring campaign begin and decision is put on hold.
Toward the End of the Search follows Duane's experience through the horrible slaughter during the weeks from The Wilderness, to Spotsylvania Court House, to Cold Harbor. There events and a letter about his pa send him from the war to return homeward in the company of Jonah Christopher, the young son of a Yankee sutler.