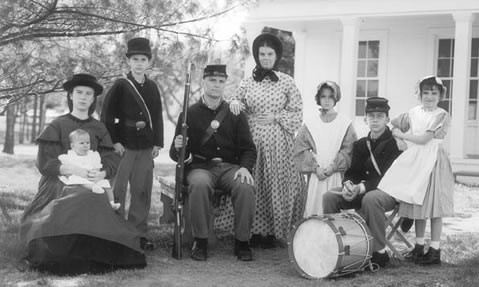 While many enlisted because they want to experience some adventure, a large number of boys hint at, or outright admit to having, difficulties of some kind at home. Whether economic or relational, these home problems made the army an attractive option for them, and a reasonable one in the eyes of their parents.
14-year-old Charles William Bardeen was one such youth. He enlisted because of difficulties at home, especially with his mother who has remarried. Raised in an abolitionist family, Bardeen believed that he should fight for what he believed in and that he should head south and join the war. He decided to enlist in the 1st Massachusetts Infantry, and his mother supported his decision to do so because she was looking forward to enjoying her second marriage without an unruly teenager in the house, all the while knowing that her son was "under authority that could control me".
Owen Bradford, on the other hand, enlisted so he can get away from his father, who was an alcoholic and was difficult to live with. Most of what we know about Owen comes from his brother Peleg's letters. It was clear in the letters that Peleg never wanted Owen to enlist, as he tried to discourage Owen from joining many times. Unfortunately, the situation at home apparently become untenable, and Owen joined the army in December 1863.
At home in Maine, Peleg Bradford, Sr. was moved to take a temperance pledge, and later letters from Peleg to his father discuss the brothers' offers of money to help fund the purchase of a farm for the family. Sadly, the family's newfound happiness was cut short when their father died in April 1864, followed by Owen's death a few months later when he was hit by an exploding shell at the Battle of Petersburg.  Owen was just 16 years old.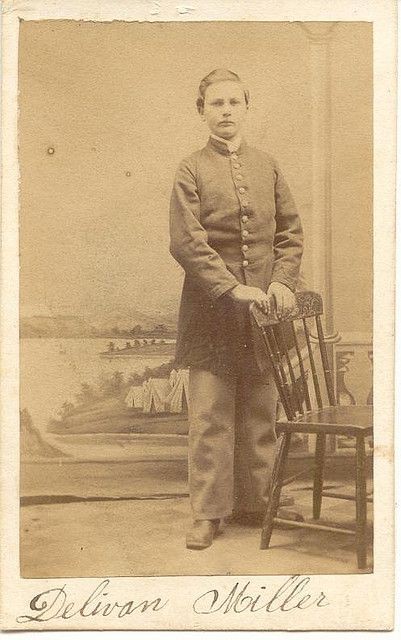 Another boy with a difficult home situation was Delavan Miller. He ran away to joined the army in order to keep his family together. In his memoirs, he explained that his father was his only surviving family member and had left Delavan behind when he enlisted in the fall of 1861. He was still mourning his mother's death when the war arrived, and his father enlisted. Like many boys at the time, Delavan lied about his age when he enlisted in order to avoid asking his stepmother to sign enlistment papers. His father Sgt. Loten Miller was surprise when he saw his son in the army. In his memoir, Delavan said that, "The father was a man of few words… so he brushed two or three tear drops away and went back to the command of his gun squad…"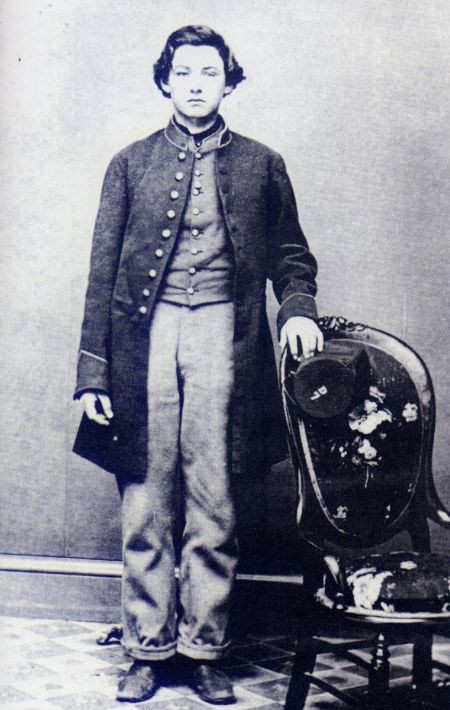 The need to help support his family financially probably had a lot to do with Rashio Crane's decision to join the army and with his mother Mary's decision to allow him to go. He enlisted in the 7th Wisconsin as a drummer, alongside two older brothers, early in 1864. Rashio was in the army for only about five months before he was captured at the Battle of the Wilderness while serving as a stretcher bearer. On July 23rd, 1864, he died in Andersonville Prison.
Sources:
http://www.civildiscourse-historyblog.com/blog/2015/6/8/young-soldiers-part-ii