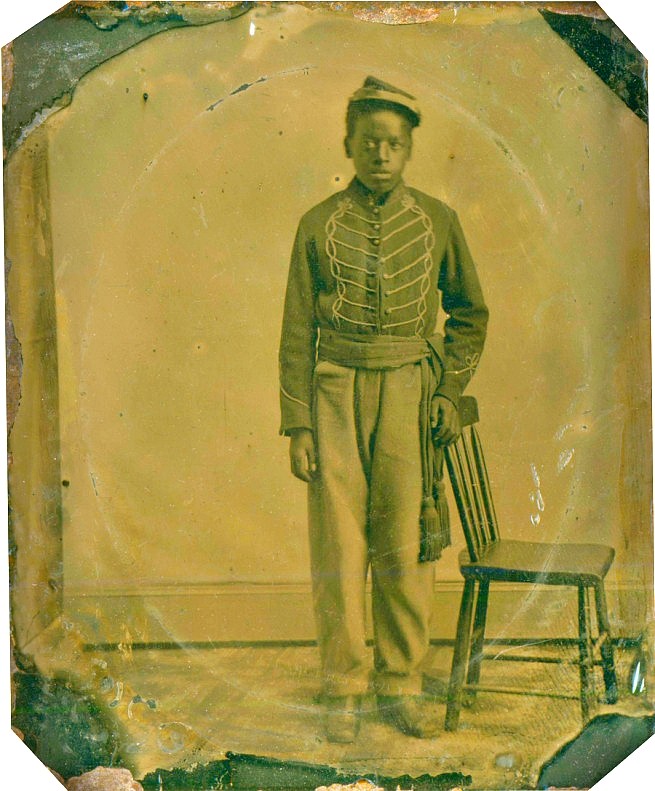 Many believed that Alexander H. Johnson was the first black musician to enlist in the army during the Civil War, however, he was not really the first. Technically, at least three others have enlisted before he did.
A sailor with a passion for percussion, Johnson grew up in New Bedford, Massachusetts. For unknown reasons he was separated from his parents before his fifth birthday, and he was adopted by William Henry Johnson, the second black lawyer in the United States. Johnson's original surname was Howard and his mother was a Perry.
It is believed that William Henry Johnson's pro-military attitude most likely influenced Alexander's decision to enlist as a drummer boy in the 54th Massachusetts Infantry at the age of 16. Robert Gould Shaw, the colonel and commander of the 54th, referred to Johnson as the "original drummer boy."
Johnson was with the 54th when it left Boston for James Island, South Carolina, where it fought its first battle. Colonel Shaw fell in battle, and he was one of the 272 killed, wounded and missing out of the 600 who participated in the charge.
Johnson remained in the 54th until the end of the war. He mustered out with the survivors in the summer of 1865 and returned to Massachusetts. He brought the drum that he carried at Fort Wagner with him.
Four years later he married, settled in Worcester, Massachusetts, and organized "Johnson's Drum Corps." He led the band as drum major, and styled himself "The Major."
In 1897, a memorial to the 54th sculpted by the artist Augustus Saint-Gaudens was unveiled in Boston. The bronze relief depicts Colonel Shaw and his men leaving Boston for the South with a young drummer in the lead — a scene reminiscent of the July day in 1863 when Shaw and Johnson marched at the head of the 54th to its destiny at Fort Wagner.
After the war, Alex Johnson was a member of both the Grand Army of the Republic General George H. Ward Post #10 and of the Sons of Union Veterans of the Civil War in Worcester, Massachusetts. He is frequently mentioned in the book We All Got History by Nick Salvatore.
The drum carried by Johnson at Wagner remained in his possession as late as 1907, and he undoubtedly still owned it upon his death on March 19, 1930 at age 82, just a few weeks after the 67th anniversary of his enlistment in the 54th.
Written by:  Henry Madison
Sources:
http://thecivilwarparlor.tumblr.com/post/76118594339/private-alexander-h-johnson-musician-of-the
http://battleofolustee.org/pics/alexander_johnson.html
http://opinionator.blogs.nytimes.com/2013/03/05/colonel-shaws-drummer-boy/?_r=0
http://kentakepage.com/alexander-h-johnson-the-first-drummer-boy/