Civil War Event Grows Again
[Quarryville, Pennsylvania, July 2019] The Civil War Living History and Tactical Exercises Event at the Robert Fulton Birthplace Museum and Gardens, six and a half miles south of Quarryville, continues to expand. This year's event has just ended. In spite of some powerful thunderstorms on Friday and Saturday afternoons, over 1,500 visitors ventured out over the course of the weekend. Event participants helped each other stabilize tents and flies and reset that which blew down. This year brought an additional camp area featuring the Christian Commission, the Black Confederate, Billy Meehan with his hats, and sheep and wool from Fair Winds Farm. A period tintype photographer set up on the upper lawn along with the Patriot Daughters of Lancaster, Wheat's Tigers Zuave, CSA and US Colored Troops, added to the military camp. This year also adds Atomic Hog Barbeque as food service over the weekend, with a savory menu of pork and brisket.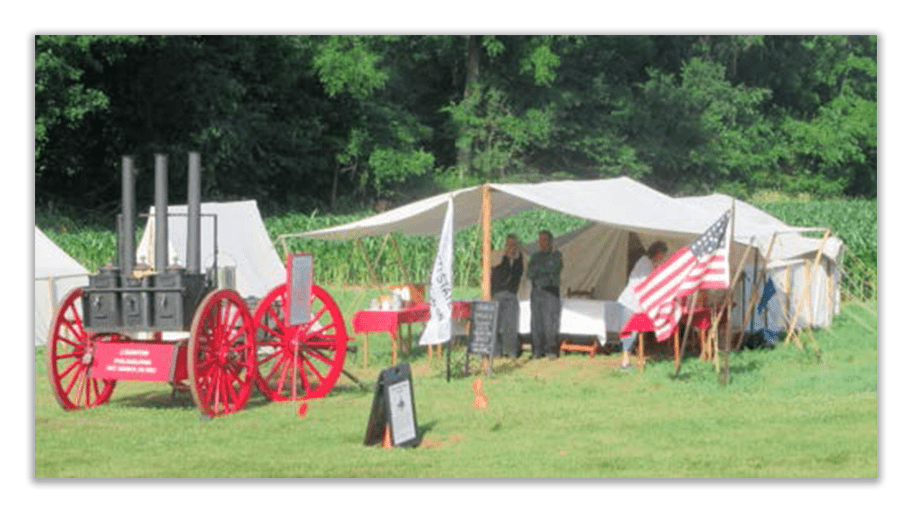 Christian Commission Chaplain Alan and Faith Farley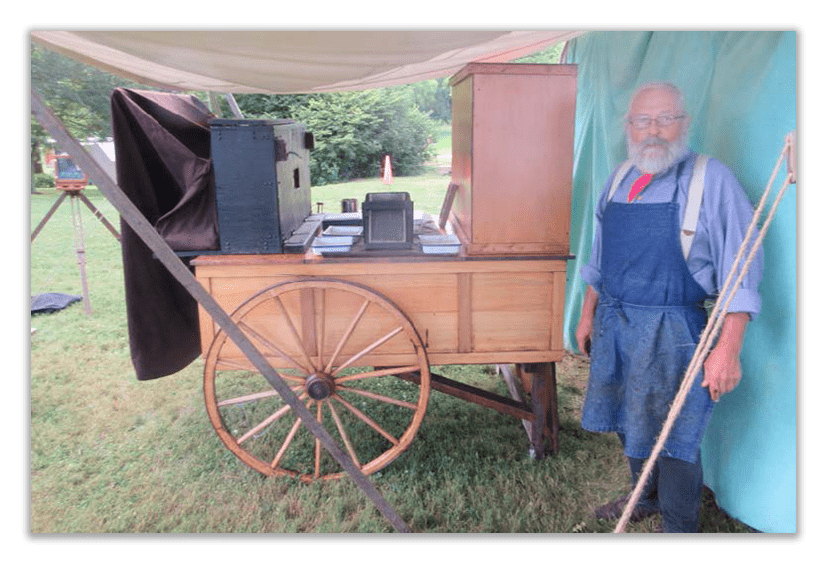 Tintype photographer, John Bernaski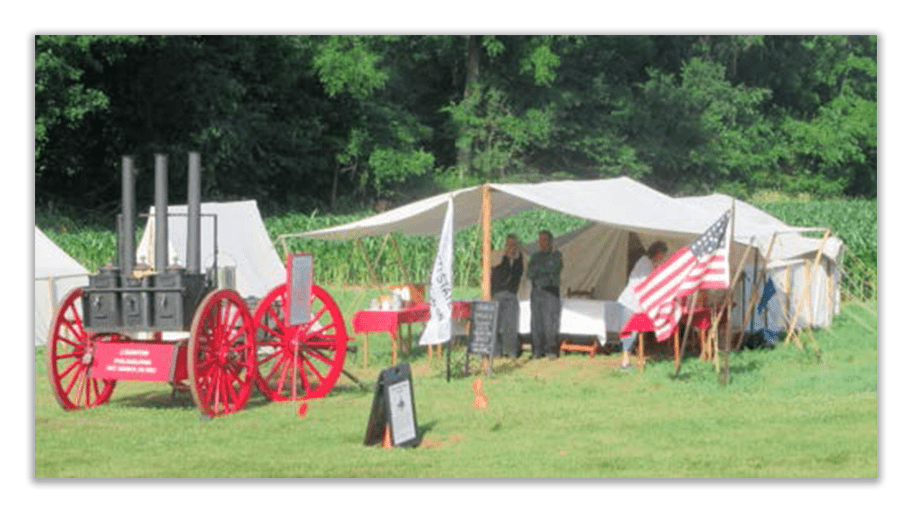 Black Confederate, Gregory Newson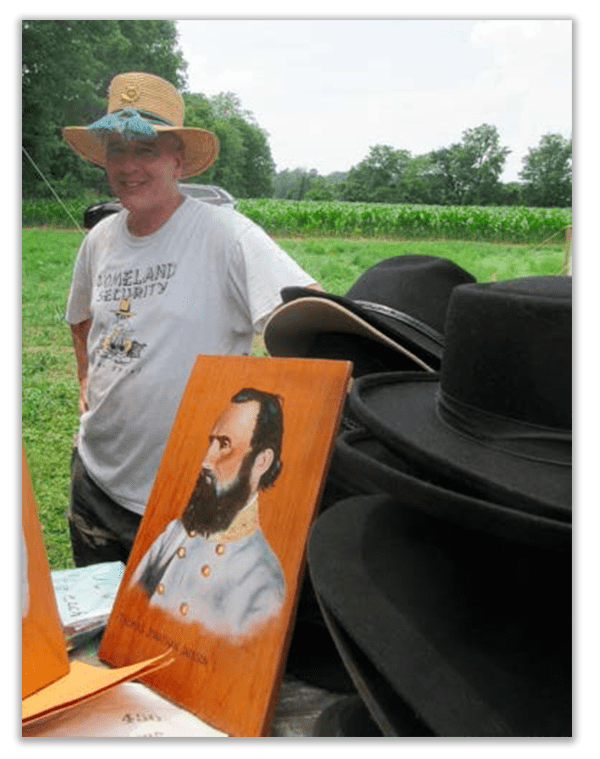 Billy Meehan and his hats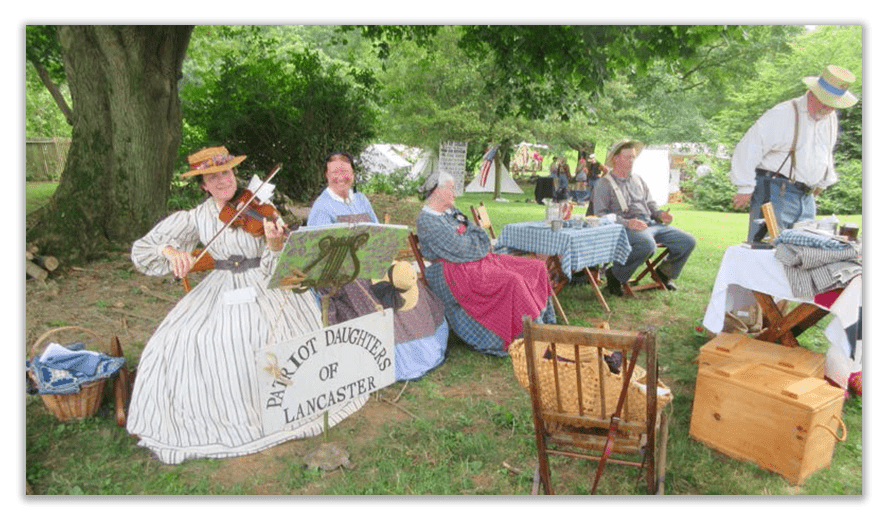 Patriot Daughters of Lancaster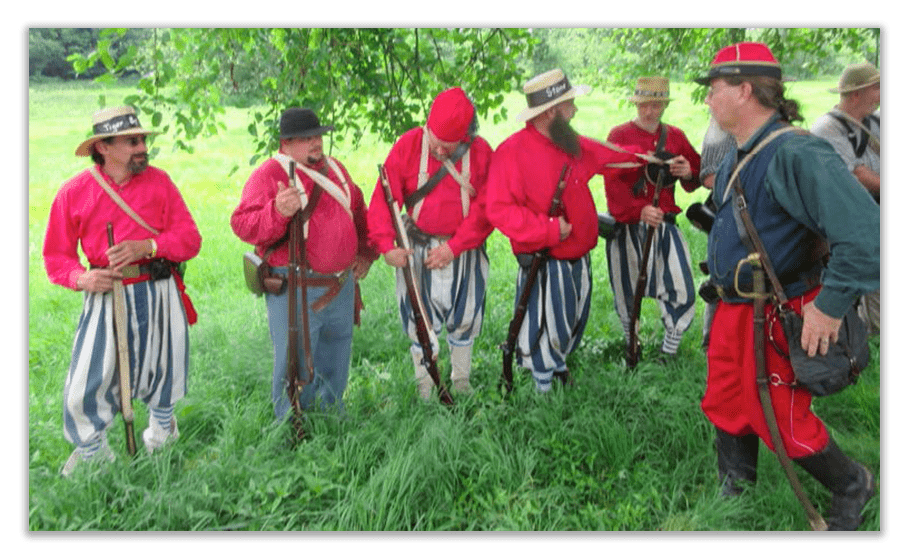 Wheat's Louisiana Tigers, CSA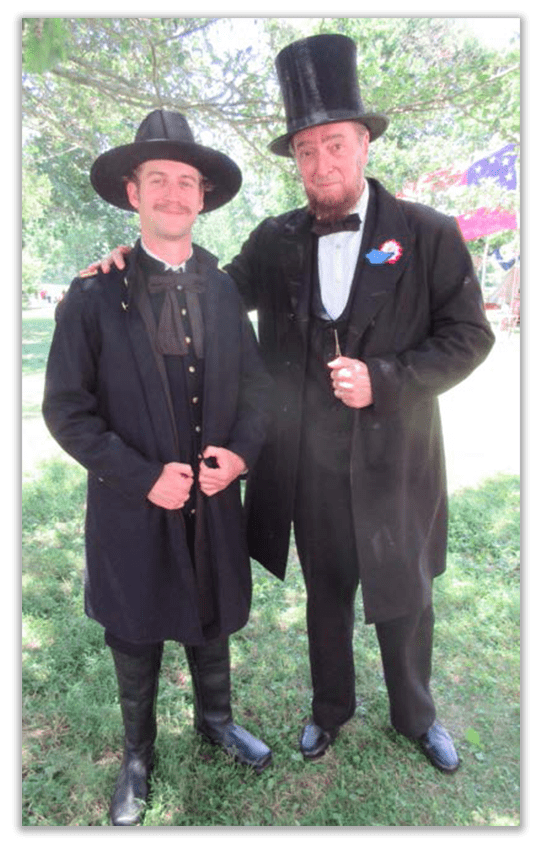 Finally, a very special father-son were part of this year's event. Captain Robert Lincoln and his father joined us this year. The captain serves on General Grant's staff under his father, Commander-in-Chief and President Abraham Lincoln. Setup for the weekend began on Thursday with the arrival of Major Jonathan Welch, coordinator of the military camp and all military activities and his setup of the military
registration station and author J. Arthur Moore and his setup of his camp representing the boys of the Civil War, where living history and sutler related participants registered. The folks from Fair Winds Farm set up their sheep and wool display and the Christian Commission arrived with their very distinct coffee wagon.